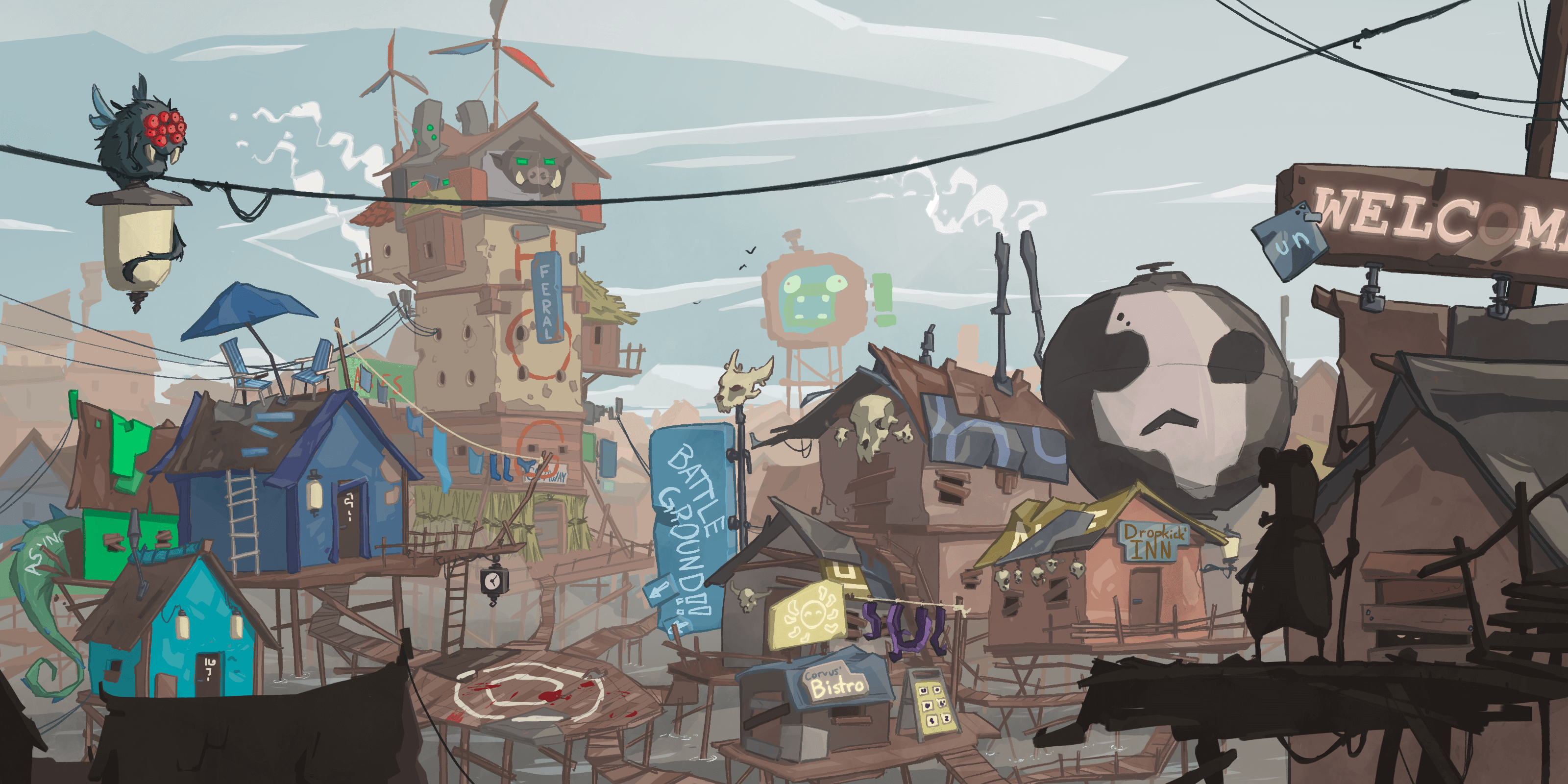 Sneaky Slamberts is a collection of EXACTLY 3483 untrustworthy, unkind, and undisciplined… ehm… Slamberts. Basically, a Slambert is whatever nice quality you can come up with, and then you simply add a "un" in front of it.

And they only do what THEY feel like because at their core, they are also quite lazy… But despite being all of these things, they've actually formed into convenient and evenly balanced battle-ready factions. Lucky for us.

FIGHT FOR GLORY!! ...AND PERSONAL BENEFITS.

APRIL 27th: A TERRIBLE event strikes Slambertville! Dave escaped his prison (he's been banging his head on that peach jar for FOREVER!), managing to finally punch a hole through its walls. Freed after all these years, his going-away present to the Sneaky Slamberts was... unKind.

Left in shambles, the remaining Slamberts from all factions are picking up the pieces to their once "beautiful" home. A few of the more stubborn 'berts even started a new council, The Sneaky Syndicate to focus the chaotic Slambert energy into something at least in the ballpark of "helpful"...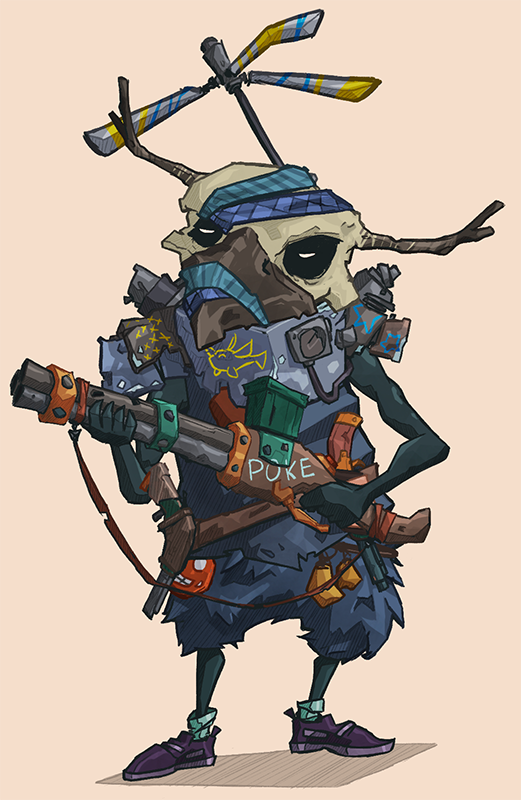 Skull (#1103)
What to do with your Slambert?
Make your Slamberts do chores to earn $SLAM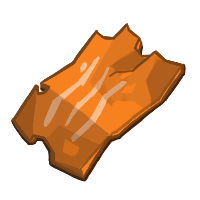 There are three different chores. Each of the three chores uses a different base stat to generate $SLAM.
Currently 0.00% of all Slamberts are doing chores... thats 0 out of 3483.
Fight for $SLAM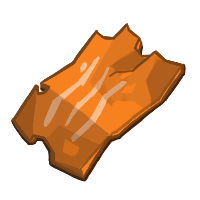 in our Battleground game on Discord.
The Battleground is an event-based text game; think Twitch Plays Pokemon fused with a traditional board game.
Equip your Slamberts with the powerful unValuables.
If you need more unValuables you can buy them on .
Come take a look at The Vibe's elusive Pop-up Outlet. Prices and supply vary (A LOT). It a strange business model to be honest. So be sure to check back often you'll never know what The Vibe has in store for you.
Visit the armory to study stats and equipment.
Everything has been graded and neatly sorted by The Keeper of The Numerical Attribute System. Aka Box.
Generate the perfect profile picture to use and flex your Slambert.
Simply connect your wallet, and it will scan your Slamberts and extract their heads.
Each Slambert has a "hidden" calculated power stat. The Power stat determines how good they are at fighting and is calculated based on their base stats and equipment stats.
How does the future look?
Aside from tweaking the balance of power in Slambertville... this is the current features the team is working on: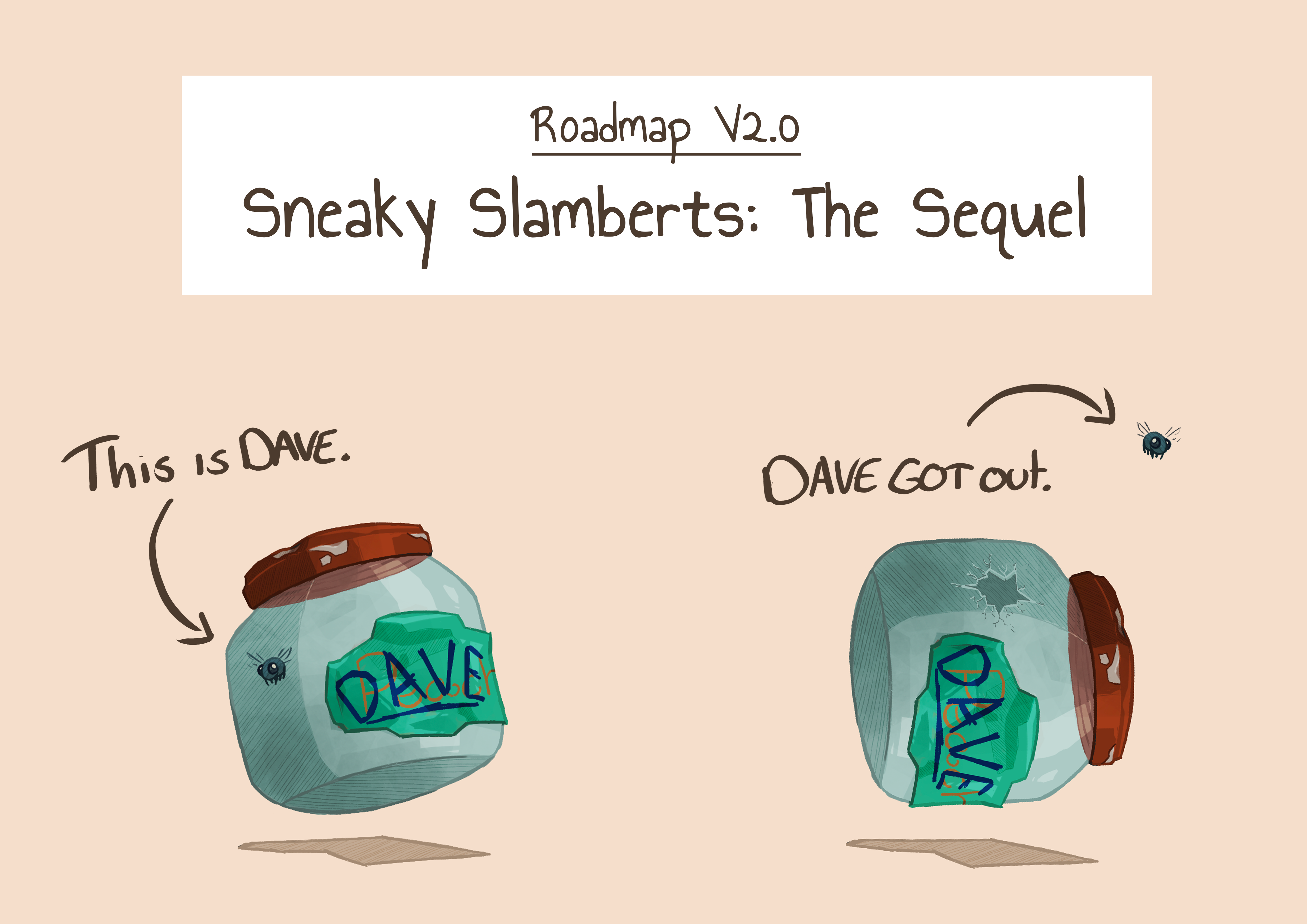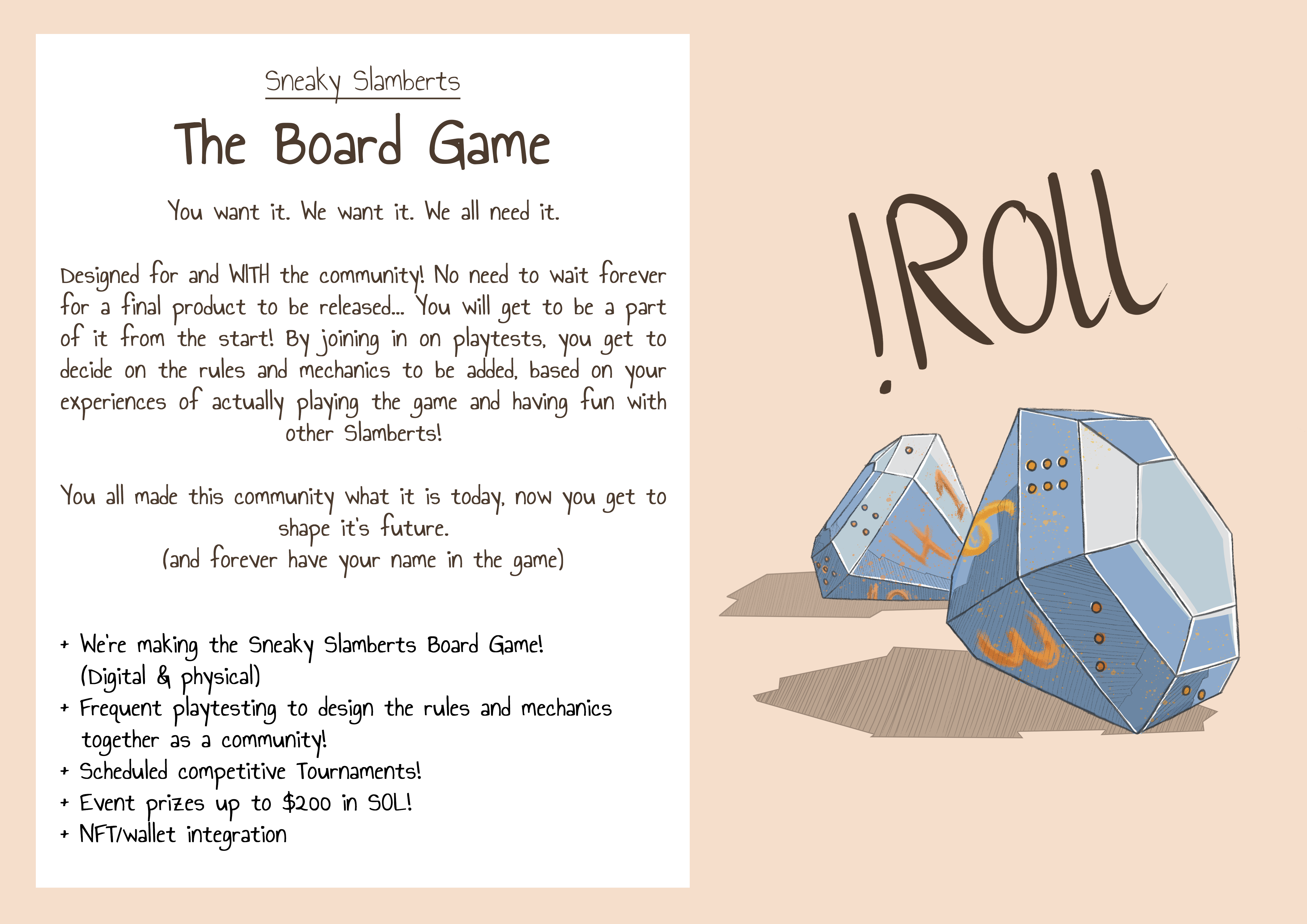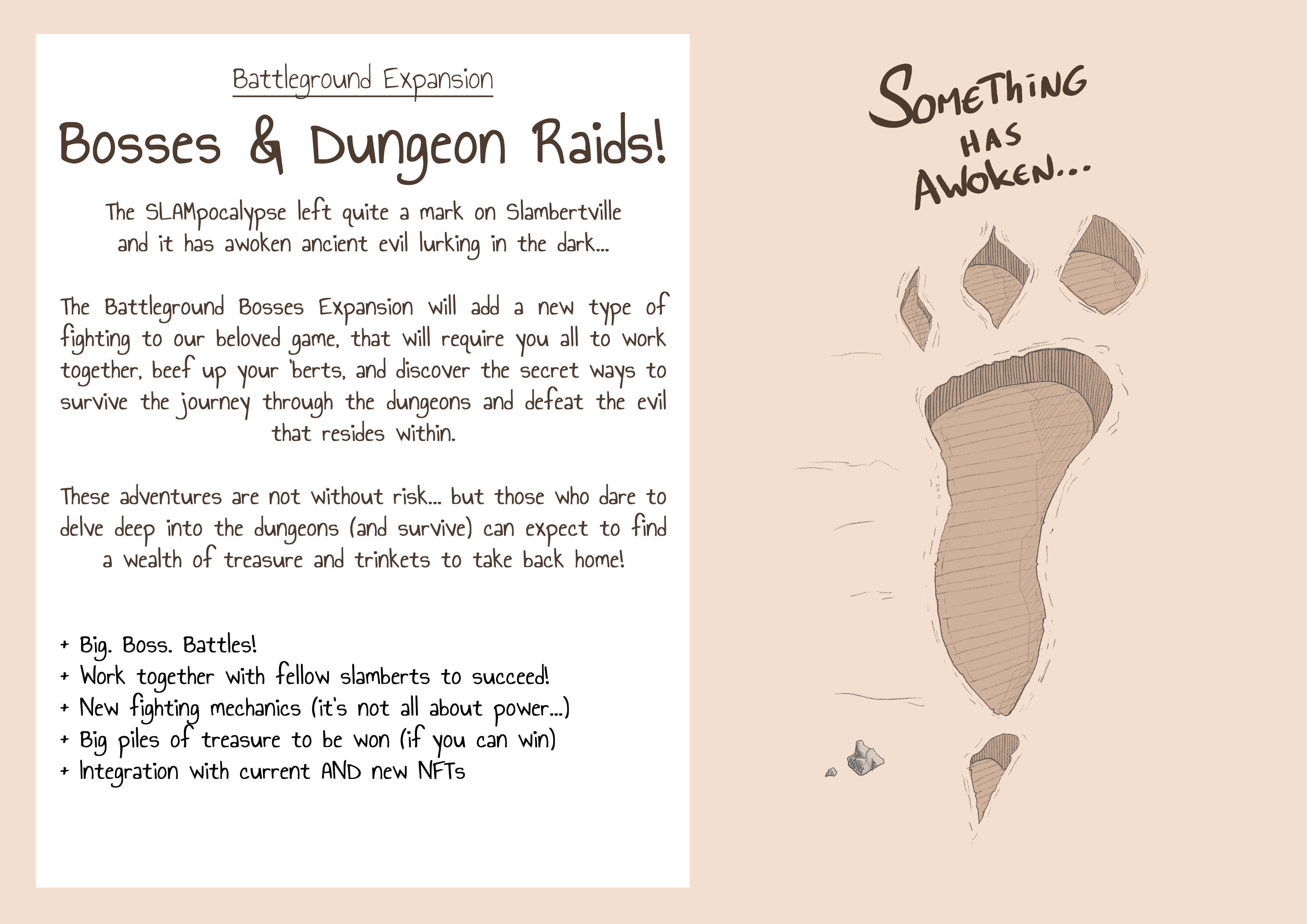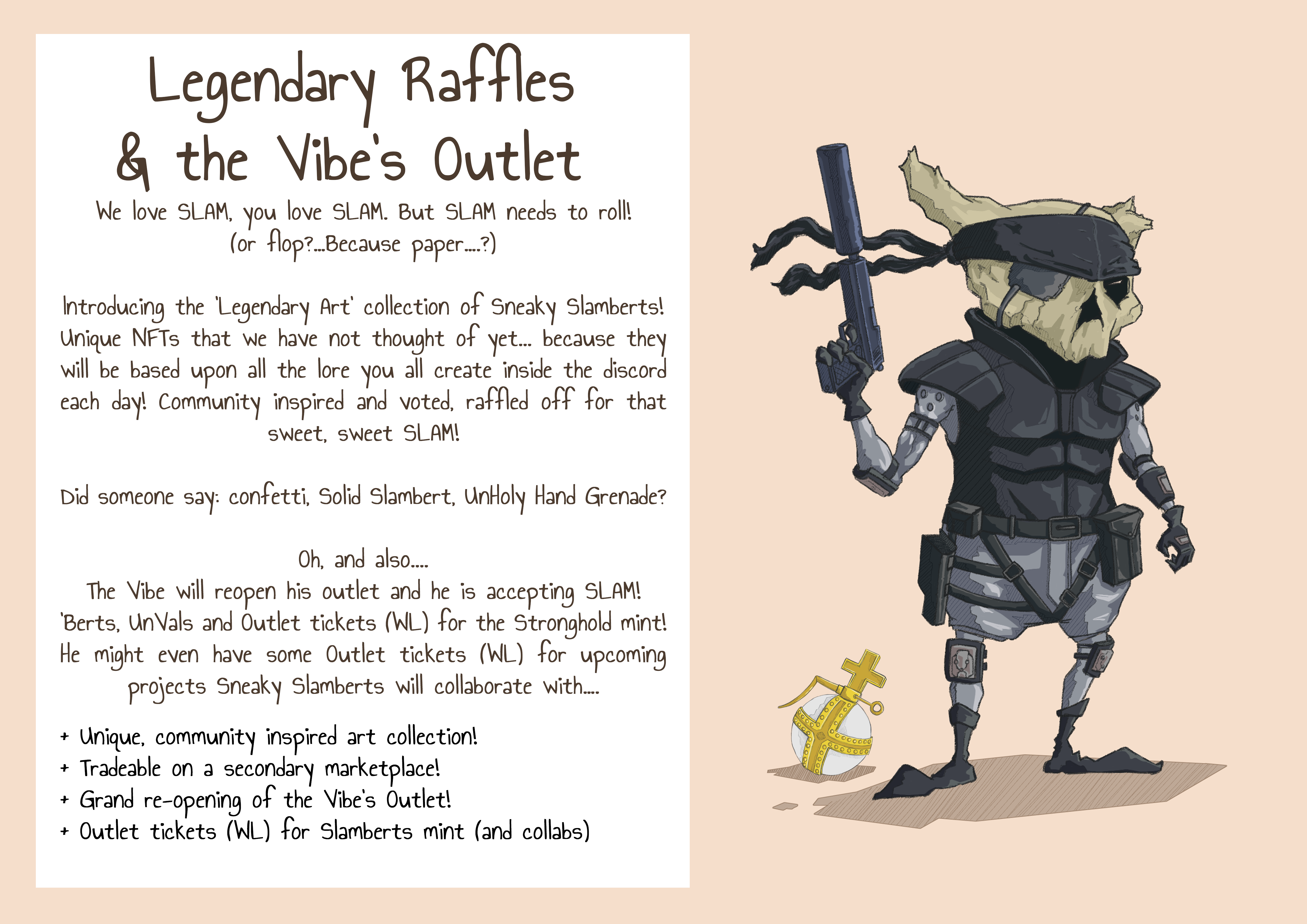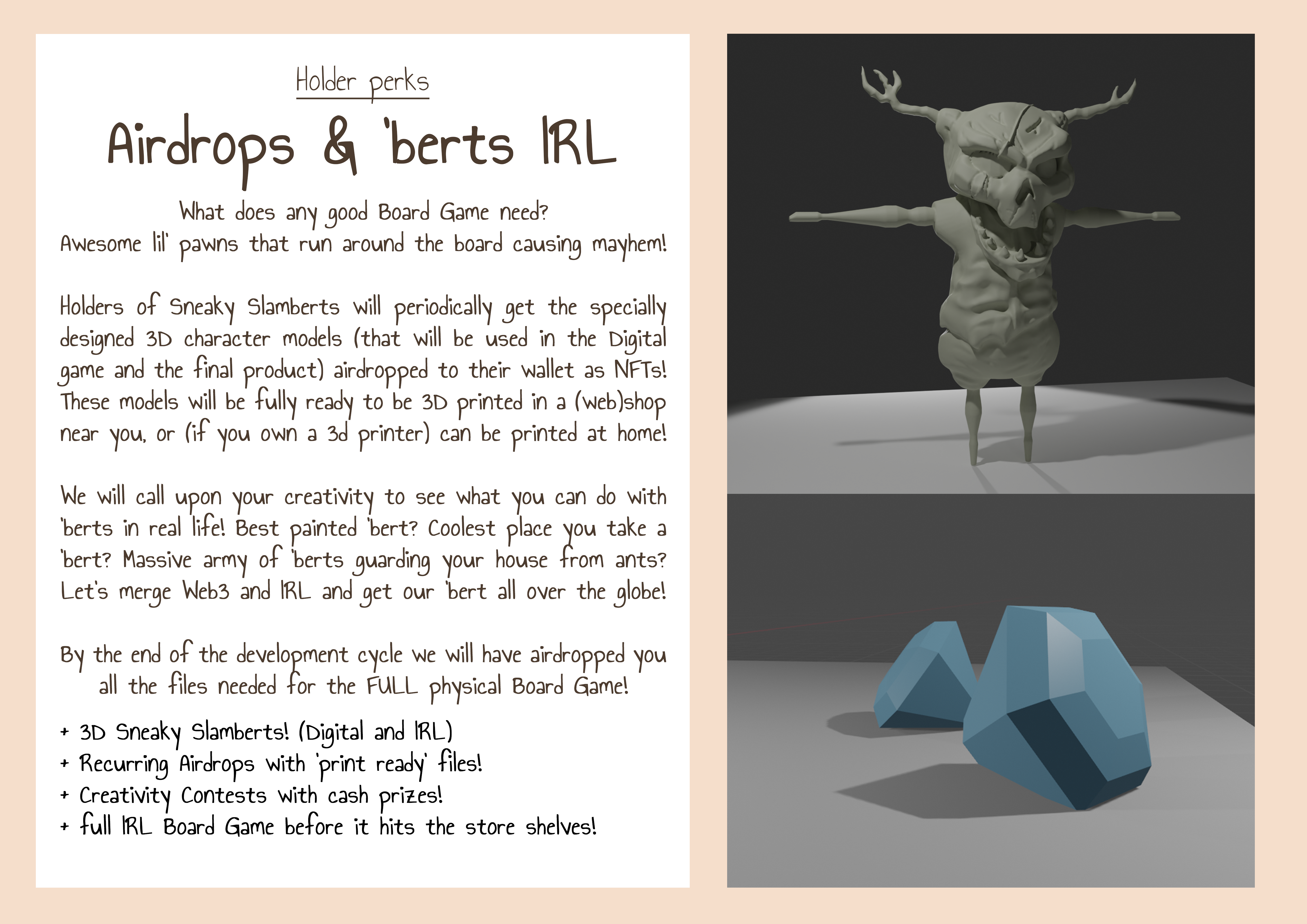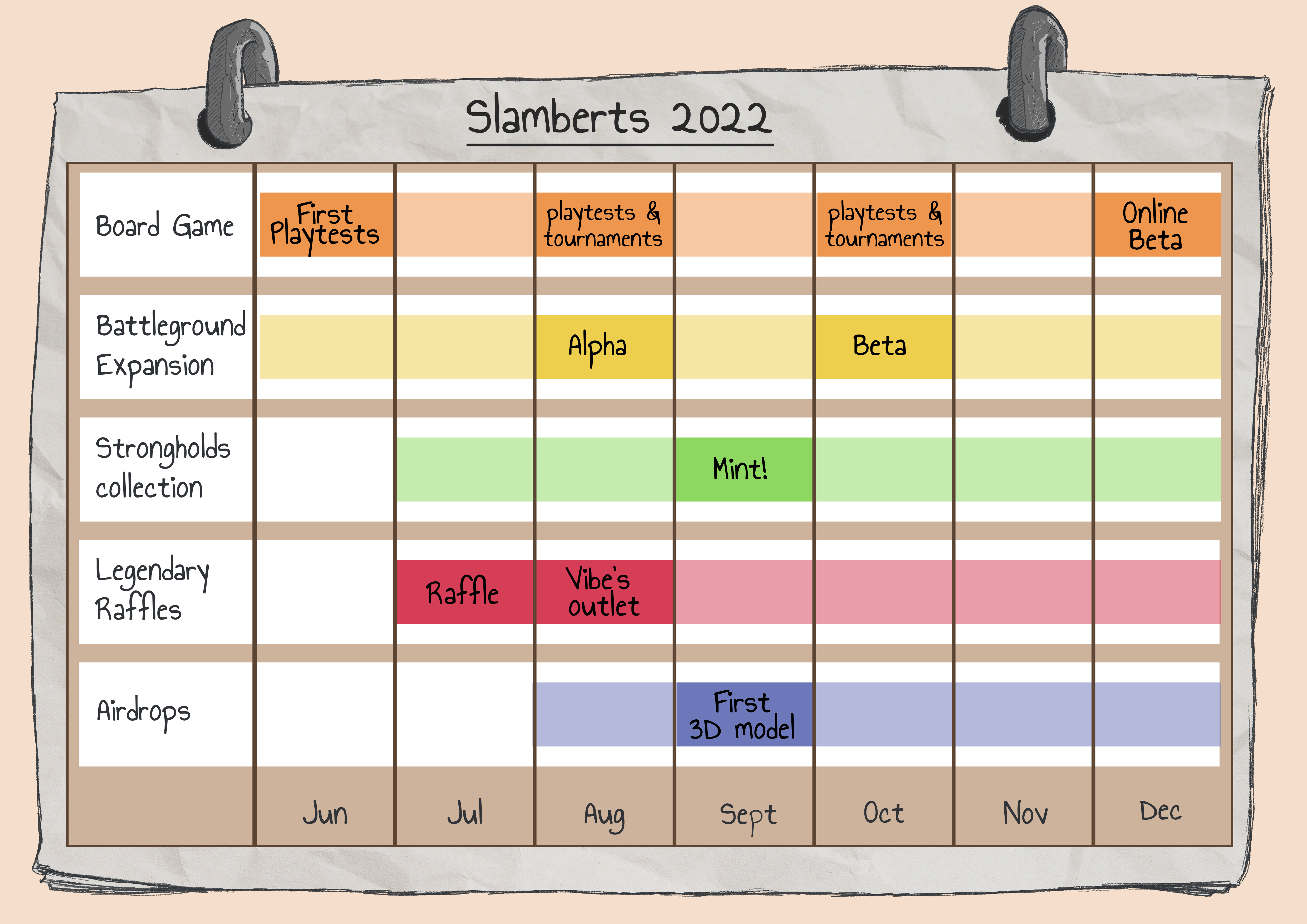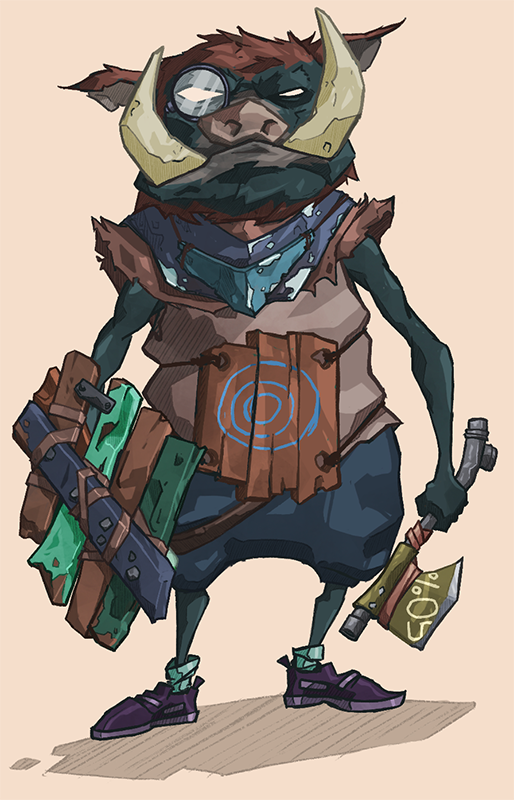 Hog (#0020)
What are you waiting for?
Read the lore, buy a Slambert and join our community.
The world of Sneaky Slamberts awaits.
© 2022 Sneaky Slamberts
contact@sneakyslamberts.com